News → 2013
Long news post

On Arcade Fire's Reflektor, Owen's orchestral arrangements are performed by FILMharmonic Orchestra Prague. Strings are performed by Owen, Sarah Neufeld, Marika Anthony-Shaw, and Richard Reed Parry. The current live band includes:
Win Butler
Régine Chassagne
Richard Reed Parry
William Butler
Tim Kingsbury
Jeremy Gara
Sarah Neufeld – violin
Marika Anthony-Shaw – violin
Owen Pallett – violin
Colin Stetson – saxophone
Diol – percussion
Tiwill – percussion
In my opinion, the most unique set so far was the acoustic one at the Bridge School Benefit (33-minute video, Owen shows up from "Awful Sound" on). Also, I have colour coded the Arcade Fire shows on the tour pages to distinguish them from the other types of shows.
Working with Todd Terje, Owen provided strings and string arrangements for Franz Ferdinand's song "Stand on the Horizon", which appears on their album Right Thoughts, Right Words, Right Action and on their single "The North Sea" as the Todd Terje Extended Mix.

Photo by Bruce Zinger
Owen was commissioned by the National Ballet of Canada to score a 28-minute ballet titled Unearth by choreographer Robert Binet. It will be one of four ballets in the Innovation series running from November 22 to 28 in Toronto. The program note begins:
"When we began our collaboration, composer Owen Pallett and I explored the idea that when a civilization reaches a certain level of advancement, it can lose its curiosity and become inert. Unearth looks at how this inertia is created and maintained and, more importantly, how we can push past it…"
For The Sound It Resounds, Owen talked about his favourite album, A Promise by Xiu Xiu. The 5-minute video took place in his Toronto flat, before he moved to Montreal.
Red Bull Music Academy Radio did an hour-long feature on Owen. The playlist is interspersed with segments of Owen talking about various topics: he moved away from Toronto because condos are ugly and exploitative; The Hidden Cameras' importance is underappreciated relative to Broken Social Scene's; in pursuing music as a career, rather than ditch your job to become a full-time musician, it is better for your opportunities as a musician to force you out of your job; his income comes primarily from solo work and licensing, and he does pay-what-you-can arrangements for small bands; he prefers songs to be challenging to perform, as songs that become easy are boring; he writes lyrics in the morning with coffee; he met Arcade Fire when they opened for Jim Guthrie; and Heartland Festival.
You may know that Owen has covered Céline Dion's "The Power of Love". The first occasion was back in 2008 at the book launch of Carl Wilson's Let's Talk About Love: A Journey to the End of Taste, a book in the 33⅓ series ostensibly about Céline Dion's album. (Carl Wilson of zoilus.com was responsible for a lot of early coverage on Final Fantasy.) An expanded edition of the book, titled Let's Talk About Love: Why Other People Have Such Bad Taste, will contain 13 new essays by others, one of which is written by Owen and titled "When I Come Home". Its release date is March 13, 2014.
Sean Brady, fan of Stuart McLean's Vinyl Café, wrote an article describing his experience seeing and hearing Final Fantasy for the first time in 2004, at one of the earliest shows.
The piece "Pain Changes" from David Lang's Death Speaks, performed by Shara Worden/Owen Pallett/Bryce Dessner/Nico Muhly, has a new video directed by David Lang featuring Shara Worden. Stereogum has the video premiere as well as an interview with David Lang by Shara Worden.
Arcade Fire tour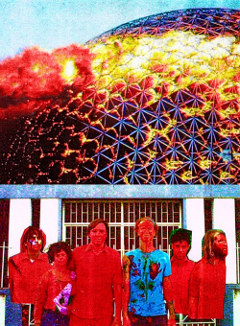 Owen Pallett tells The Skinny the reason for the indefinite delay in releasing In Conflict: He will be touring with Arcade Fire and describes this as "a job offer that I couldn't refuse." No other details are given.

So far, the only known stop for Arcade Fire is Big Day Out 2014, 7 dates from January 17 to February 2. According to Big Day Out organizer Ken West, it will mark the start of Arcade Fire's world tour with some warmup shows beforehand. They are looking into having their own stadium shows rather than joining festivals (besides BDO).

Arcade Fire's fourth album will be released on October 29.
Light Fires / Patrick Stickles / Canada Day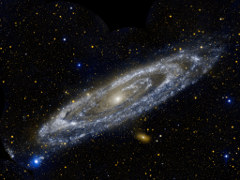 Owen has posted several updates on the forum regarding the progress of In Conflict. The album will have at most 14 songs as selected from 30 demos. He especially mentions liking the sound of the reverse reverb vocals and the synths.


Owen Pallett sings and stars in Light Fires' new music video "Dependent". The video description reads: "An estranged couple meets one last time to decide the fate of their relationship." Light Fires is Regina the Gentlelady (Gentleman Reg) and James Bunton from Ohbijou.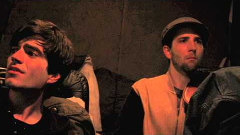 Titus Andronicus frontman Patrick Stickles and Owen Pallett performed acoustically the first half of "Four Score and Seven" and an abridged "Isis" (Bob Dylan).


For Canada Day back on July 1, CBC Radio 3 asked 17 musicians to talk about making music in the country. Owen said:

"As an arranger I work with musicians from every continent, and so I'm able to compare first-hand the differences between Canada's music culture and those of other countries. We've come to recognize the importance of cultural development on a governmental level. Government granting programs create a feasible existence for filmmakers, authors, musicians, dancers and theatre workers.

"In addition to the visible work these programs create, it has been proven to be a good financial investment, as every dollar invested in the arts comes back tenfold. Without these mechanisms, my music and the music of many of my colleagues wouldn't exist. It is in part a result of this investment that Canada is recognized globally as a nation of music, and I am grateful to the people of Canada for recognizing the importance of their artists and standing up for what is best for their country."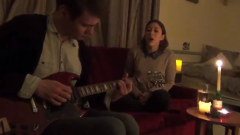 On UBTV, Naomi Larsson (vocals) and Simon Bruce-Gardner (guitar) covered "I'm Afraid of Japan".


New tour dates, arrangements, and collaborations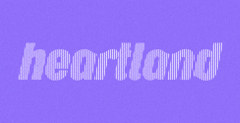 A few new tour dates have been announced for Europe in the summer. In addition, Owen will be headlining Arboretum Arts Festival in Ottawa. Heartland Festival, the Swiss music festival named after the album, will have its lineup curated by Owen this year.

Some YouTube videos from the recent tour with Grizzly Bear:

"Half Gate"


"Infernal Fantasy"


"Soldier's Rock"


"Song for Five or Six"

at Milwaukee
"Song for Five or Six"

at Kansas City
"Song for Five or Six"

at Dallas
"The Riverbed"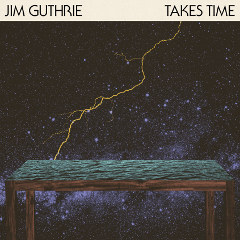 Jim Guthrie's new album Takes Time has violin by Owen Pallett on the song "Wish I Were You".

It has been over a decade since Owen first arranged for Jim Guthrie at the beginning of his career.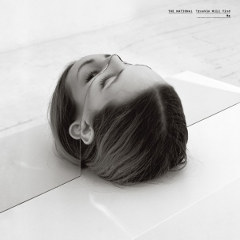 The National's new album Trouble Will Find Me has violin by Owen on the song "I Need My Girl". The song debuted back in 2011 on Q TV.


Death Speaks, the David Lang piece performed by Shara Worden, Bryce Dessner (from The National), Nico Muhly, and Owen Pallett, has been released.

David Lang relates Franz Schubert to modern indie rock and asks, "What would it be like to put together an ensemble of successful indie composer-performers and invite them back into classical music, the world from which they sprang?"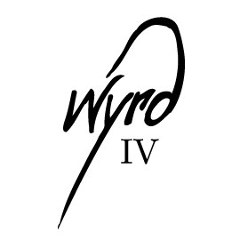 At Weird Canada's Wyrd IV show, Owen played violin and piano for a collaborative set between Jennifer Castle and Wyrd Visions. Mechanical Forest Sound recorded their performance of "You Don't Have to Be", a song by Jennifer Castle.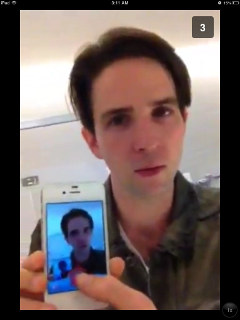 If you use the iOS/Android app Snapchat, add Owen at speccyoxen. The screenshot at the left was taken by wibnutler.
At Nick Cave and the Bad Seeds' show on March 23 in Toronto, Owen Pallett and members of Godspeed You! Black Emperor comprised the string section. Also present was a local children's choir along with opener Sharon Van Etten. That's cool, I guess

Nicole Mercedes performed a cover of "This Is the Dream of Win & Regine".

In the novel Lake on the Mountain: A Dan Sharp Mystery by Jeffrey Round, in chapter 16 ("The Dog Days of Autumn"), on pages 272–3, Owen Pallett is name dropped. Here is the excerpt:


The Wait / Take-Away Show
The Wait is a film written and directed by M Blash about grief: Two sisters (Jena Malone and Chloë Sevigny) hope for their dead mother's resurrection after receiving a call from a psychic. The film premieres this week at the SXSW Film Festival. The score is composed by Owen Pallett and its release has not yet been determined.

M Blash had previously directed the music videos for "Blue Imelda" and "Lewis Takes Off His Shirt".


La Blogothèque has published a set of Take-Away Shows from MusicNOW 2011 and 2012. In the last video, Owen Pallett covers "Canary" by The Luyas, for whose album he had performed and arranged. After the credits is a rehearsal clip with The National.

We can also take this opportunity to look back on Owen's first Take-Away Show, when he played "Your Light Is Spent" and "Horsetail Feathers".